Western Digital also known by the initials W.D. is an electronic data storage hardware manufacturer that has been producing high-quality electronics for the better part of the last century. One of Western Digital's most popular drives is the Elements® series of 2.5" & 3.5" USB external hard drives with a wide range of capacities.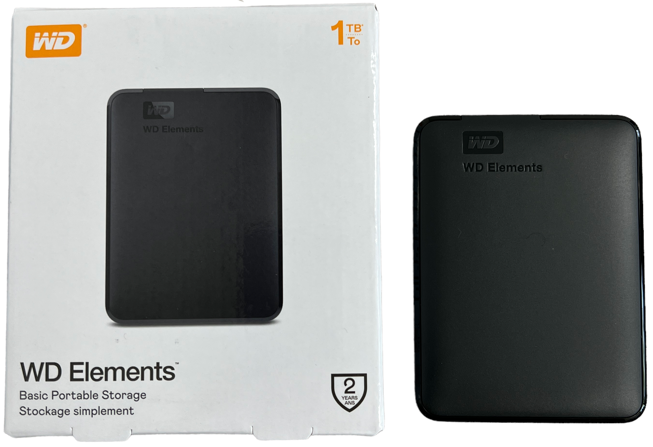 ---
Western Digital Elements External Drive Beeping
Functional drives make certain "normal" noises during regular operation. With the immense variety of types of hard drive there is considerable variance with what "normal" operation noises will sound like. That said, it's safe to assume the beeping noise coming from your WD Elements external hard drive is an indication of a serious problem.
What Causes a Beeping Elements External Hard Drive?
If you are wondering, why is my elements external hard drive beeping, it is usually because of a data loss phenomenon known as a head crash, or simply an event where the read / write heads can't move. This may sound like a straightforward problem that would have a simple solution, and in a way that assumption is valid, because resolving a head crash is not technically demanding… but, you do need a professional data recovery clean room to safely complete this repair.
How to Fix Beeping WD Elements Hard Drive?
So, if you are wondering how to fix a beeping WD Elements hard drive, in most cases, the heads are damaged and will need to be replaced in a data recovery lab's clean room. Attempting to open your hard drive's case outside of a Class 100 ISO-5 certified clean room environment could very well put your data beyond the reach of even the skilled engineers of Data Savers LLC.
It's tough to accept it, but there is nothing you can do by yourself.  Do not remove the drive's lid, or it will break the seal and allow contaminants to enter, making recovery more difficult and expensive. That's to say if recovery is even still within the realm of possibility. Opening the drive will also void your warranty.  Don't do it!
Request an Estimate for Hard Drive Data Recovery!